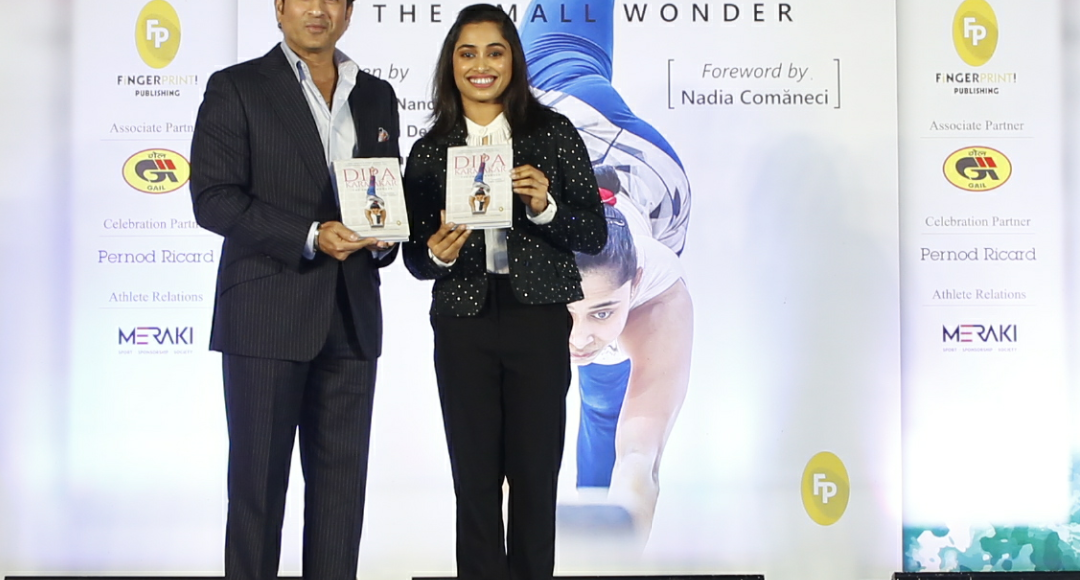 Sachin Tendulkar launches Dipa Karmakar's biography 'Dipa Karmakar: The Small Wonder'
Mumbai: Bharat Ratna and one of India's most revered sportspersons Sachin Tendulkar on Tuesday night launched Dipa Karmakar: The Small Wonder, a memoir encapsulating the Tripura gymnast's incredible journey. The book authored by Dipa's coach Bishweshwar Nandi and veteran sports journalists Digvijay Singh Deo and Vimal Mohan, is one of the most heartwarming sports biographies one can read this winter.
On August 14, 2016, a young girl landed the Produnova that took her to the cusp of an Olympic medal. She stood fourth yet soared into the hearts of millions across the globe. Dipa Karmakar's fourth-place finish at the Rio Olympic Games was a defining moment for Indian sport, which had barely cast a glance at the sport of gymnastics as a medal discipline till then. Dipa's journey from Tripura, an oft-neglected sporting outpost, to the national consciousness and India's highest sporting honour, the Rajiv Gandhi Khel Ratna Award, is one of grit, determination, and a stubbornness to beat the odds.
"While the world knows that Dipa's achievement in context of Indian sports is stupendous, it is imperative that everyone knows and understands the path she took to reach her first destination. The book brings her journey to life and gives a sense of why her achievements need to be celebrated," said Tendulkar after the launch.
This fascinating memoir of Dipa's incredible journey from Tripura to Rio de Janeiro, the venue for the 2016 Olympics, and beyond, is peppered with anecdotes that make for stunning reading, and at the same time provide an incredible glimpse into what it takes, and what it took, for a sportsperson to battle against all odds and leave an indelible impression in the hearts and minds of people the world over.
"It's been a roller-coaster ride till date but I still have a lot to achieve. I'm grateful to my coach, the authors and the publishing house that have captured the hard-work, dedication, sacrifices everyone around me and I have made to do something unimaginable at the Olympics," said Dipa.