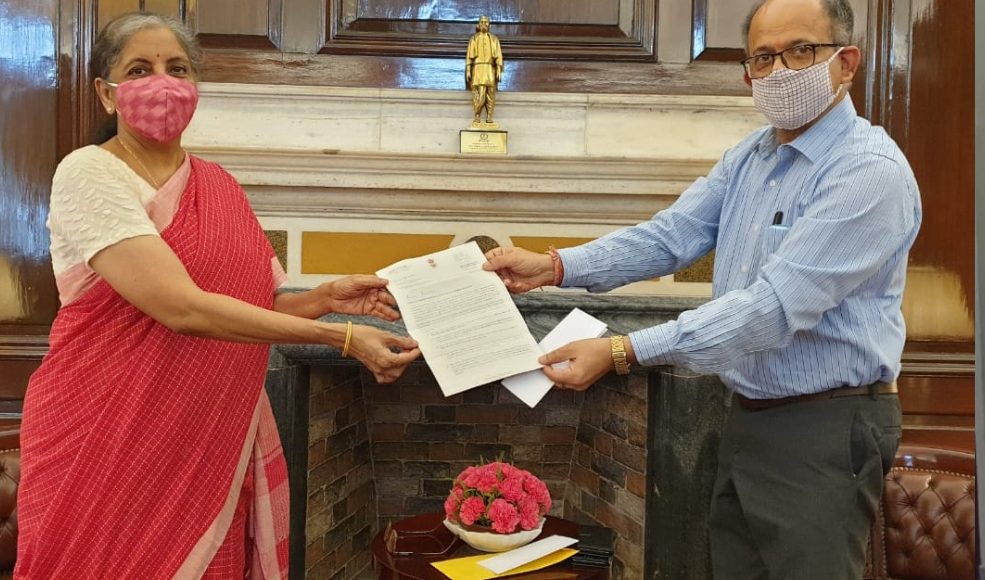 PROPOSAL TO DESTRESS THE CONSTRUCTION AND REAL ESTATE SECTOR
CREDAI BHUBANESWAR OFFICE BEARERS SUBMITTED THE REPRESENTATION TO DR. PATTNAIK TO RAISE THIS ISSUE
Odisha News Today Bureau:
As the Indian economy witnessed its worst contraction in decades with GDP shrinking by a record 23.9% in the first quarter of FY20-21, with the contribution of real estate sector being (-5.3%), hotel industry (- 47%) and construction sector (- 50.3%). This was the period of the COVID-19 induced lockdowns.
Today, Dr. Amar Pattnaik, Member of Parliament (Rajya Sabha) met Ms. Nirmala Sitaraman, Hon'ble Minister of Finance, Govt. of India with a proposal to de-stress the construction and real estate sector.
Speaking about his meeting with the Hon'ble Finance minister, Dr. Pattnaik said, I urged the govt. to consider the proposal for rejuvenation of these sectors to create employment opportunities. In the proposal, I pointed to; overdue with RBI upto 60 days, repayment tenure 3-4 yrs. Reduce interest rates below 7%. Stimulus to create Workforce Support Fund & a Ministry for Migrant Labour, Government to extend validity period of NOC/government approvals for a period of one year across all sectors among other ideas.
Prior to the current parliament session the office bearers of CREDAI Bhubaneswar Mr. Kantilal Patel, Er. Umesh Pattnaik, Subhash Chandra Vora, met Dr Pattnaik at his Bhubaneswar office to discuss their concern for the industry.
Mr Patel said, in this COVID-19 pandemic, the recent GDP figures for the quarter have clearly revealed the extent of damage caused to the Indian Industry, thereby inflicting a big dent in Government revenue and loss of employment to the General public. Central Government has come to the rescue of the beleaguered Industry by extending financial support to the MSME/SME sector. But the scheme is poorly drafted, without any special thrust to the most affected sector. Critical sectors like Real Estate is languishing due to lack of cash flow. So we requested Dr Pattnaik to raise the issue at Govt of India. And we are thankful to Dr Pattnaik for his initiative and meeting Hon'ble Finance Minister, Govt. of India to discuss our issue.
This is an extraordinary situation being faced by one and all; hence out of the box ideas need to be thought of to mitigate the problems. Therefore, I urge the government to consider the above proposals for rejuvenation of these sectors and creating the much – needed employment opportunities in the economy, further added Dr. Pattnaik.