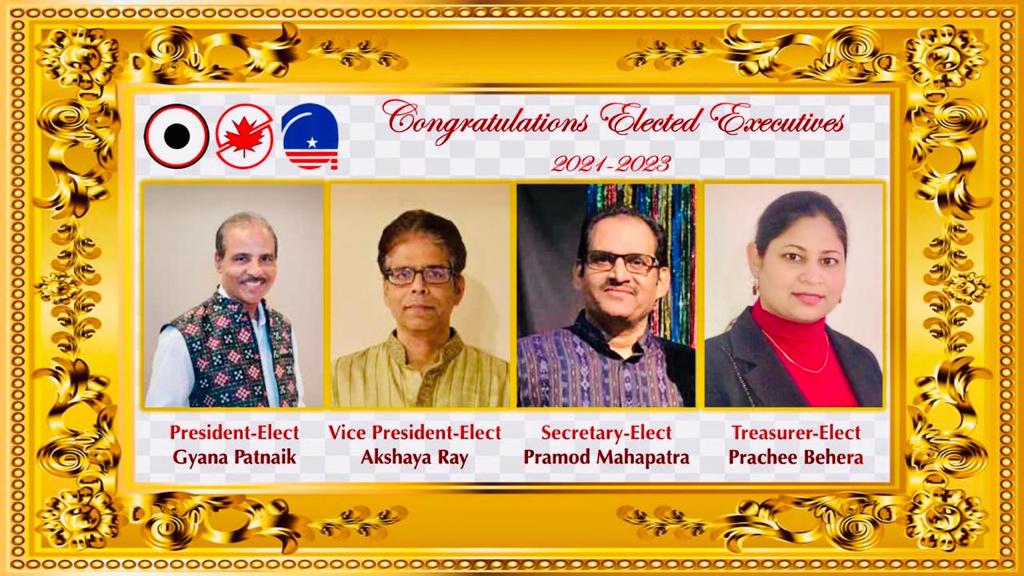 OSA elects Office Bearers: Gyana Patnaik New President
Odisha News Today Bureau:
Chicago based I.T. Professional Gyana Patnaik is the new President of Odisha Society of Americas (OSA). Shri Patnaik defeated his nearest rival Saurya Mohapatra from New England in a keenly contested online election. Akshaya Ray from Michigan got elected to the OSA's Vice President Post defeating Sunil Sabat from California. Tennesse based Pramod Mahapatra will be the Secretary of OSA. Shri Mahapatra defeated Smaranika Rout from Southwest. Prachee Behera of Southwest got elected as the Treasurer of OSA defeating Anjana Choudhury from Washington D.C.
The New executives of OSA will serve in their respective offices for a two years term commencing from 2021 till 2023. They will take over charge in the first week of July 2021, during the ensuing Annual Convention of OSA. Established in 1959 Odisha Society of Americas has the distinction of becoming the oldest and largest Non resident Odias' Organisation in America and currently having Nineteen State Chapters including Canada. Extending hearty congratulations to the newly elected office bearers of OSA, World Odisha Society Chairman Kishore Dwibedi expresses hope that OSA will continue to play the vital role for the overall wellbeing of Odias' Diaspora in USA and shall renew its pro active co-operation pertaining to the development of mother state Odisha under the able and dynamic leadership of newly electedPresident Gyana Patnaik.