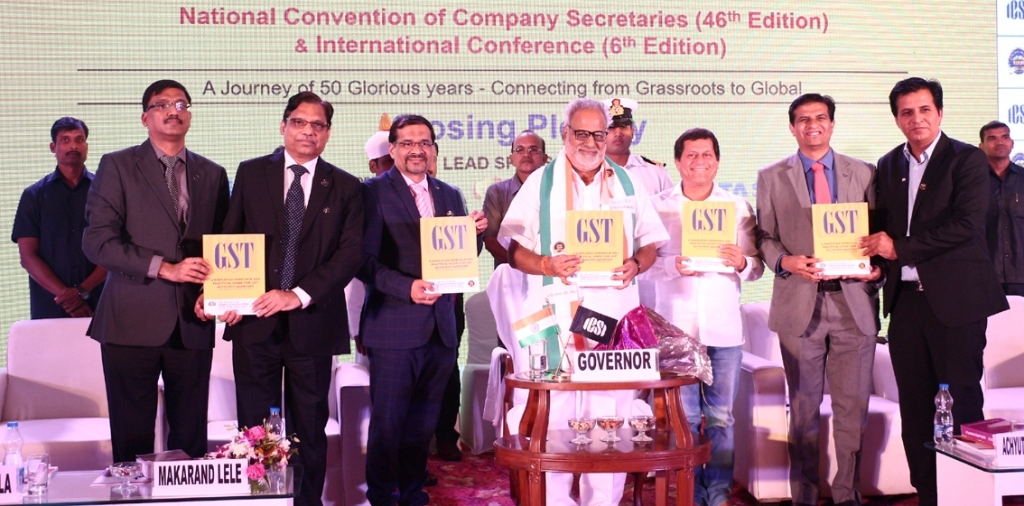 ICSI's Golden Jubilee year National Convention of Company Secretaries (46th Edition) and International Conference (6th edition) Concludes
Bhubaneswar: His Excellency Hon'ble Governor of Odisha, Prof. Ganeshi Lal was the Chief Guest of the Valedictory session at ICSI's Golden Jubilee year National Convention of Company Secretaries (46th Edition) and International Conference (6th edition). In his address to the august audience he urged that Company Secretaries should move forward from their compliance roles and start moving into a much larger role of Governance Specialists. He appreciated the Institute of Company Secretaries for organising a conference of such a magnitude. He said, "It is time for Company Secretaries to play a pivotal role in governance structure of the Country. Company Secretaries are the Secretaries of the State and not just the corporates."
Guest of honour, Dr. Achyutananda Samanta, Member of Parliament, Rajya Sabha, highlighted the importance of Company Secretaries in progress of the nation.
CS Makarand Lele, President, the ICSI advised the CS professionals not to create boundaries and to go much beyond the Compliance roles and be Global Leaders in Corporate Governance. He opined that the Company Secretaries have an immense role in 'Ease of doing Business in India' which will see the Company Secretaries becoming the first point of contact when companies want to set-up businesses in India.
The ICSI's Golden Jubilee year National Convention of Company Secretaries (46th Edition) and International Conference (6th edition) concluded on a high note with the Key take-aways that included a clear structure of ICSI and Role of Company Secretaries.
About The Institute of Company Secretaries of India, (ICSI): The Institute of Company Secretaries of India, (ICSI) is premier national professional body set up under an Act of Parliament, i.e., Company Secretaries Act, 1980, for the regulation and development of the profession of Company Secretaries in India. The Institute functions under the jurisdiction of Ministry of Corporate Affairs, Government of India. The Institute, being a pro-active body, focuses on top-quality education to students of Company Secretaries Course and best quality set standards for CS members. There are currently over 55,000 members and around 3.5 Lakh students.