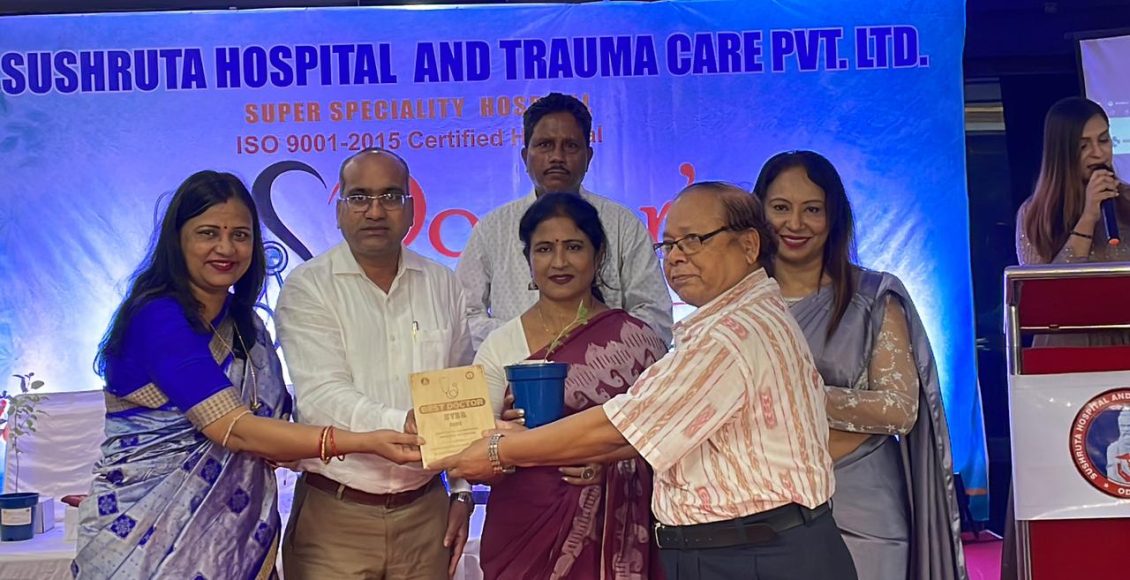 Doctor's Day celebrated by Shushruta Hospital
*Siddhant Mahapatra honoured with Golden Hero Award.
*Medical tourism website launched.
Bhubaneswar : Doctor's Day has celebrated at Bhubaneswar Club on behalf of Shushrut Hospital and Trauma Care Pvt. Ltd. under the Chairmanship of Hospital Managing Director Dr. Akshay Kumar Rout. In this occasion Bhubaneswar Mayor Sulochana Das was the Chief Guest, Rajya Sabha MP Sujit Kumar and Sulata Deo were the Guests of honour. Actor Sidhanta Mohapatra, who rescued a young man in an accident at Pahal and was admitted to the hospital was honoured with the Golden Hero Award by Dr. Akshay Kumar Rout (MD, Shushrut Hospital) and Dr. C. R. Das (Veteran General Surgeon) on behalf of organisation for his work. Later, a website on 'Medical Tourism' was launched by the guests. A seminar on the topic of Poly Trauma Management was held in the program in which the Hospital's Managing Director Dr. Akshay Kumar Rout, Hyderabad AIG Hospital's Managing Director HOD Dr. Nihar Ranjan Pradhan and Capital Hospital's Orthopedic and Senior Physician Dr. K. R. Mohapatra participated. Doctors who have earned fame for their outstanding service were honoured in this program. At the end, the melodious music of Bollywood vocalist Anindita Das was performed. Hospital CEO Dr. Chidatmika Khatua delivered the vote of thanks while presenter Munmun Singh coordinated the program.