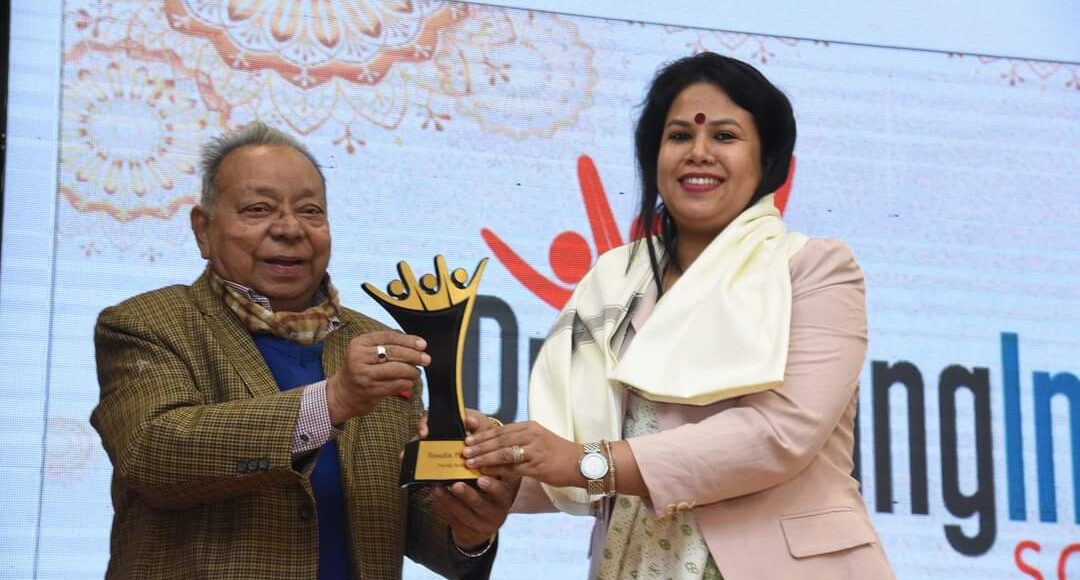 Rosalin Patsani gets Promising Indian Conclave Award
Bhubaneswar:The 5thEdition of one of the largest annual flagship event "Promising Indian Conclave & Awards" took place at Multipurpose Hall of India International Centre in New Delhi on 21st December 2021. The Promising Indian Society hosts the largest annual networking event to bridge the communication gap between NRI's, PIO's and among Influential Citizens of India. The main aim of the society is to "Connect Influential Indians Worldwide".

The few important initiatives by Promising Indian Society were launched by Prerna Singh, the young and dynamic Founder President of the organisation. The conclave was well attended by several dignitaries, notablyDr. BBL Madhukar chairman Fore School of Management, Zameerudin Shah Ex VC Aligarh Muslim University, Sandeep Marwah founder of Noida Filmcity, Abhay Gupta CEO Luxury Connect, Amit Pandey CEO at Pin Cap, Satya N Gupta Chairman Bluetown ,Arvind Kumar DG (SPTI) and many more.
Hosted by Jaideep Gupta, 15 Indian Achievers Nationally and Internationally were recognised for their talent and contribution notably Leena Johri- Additional Secretary & Financial Advisor to Ministry & land resources & Ministry of Panchayati Raj, Rosalin Patasani & Bharat Marganifor for Social Activism, Zarine Manchanda for Entrepreneurship, Major Ali Shah & Papa CJ for Entertainment, Kavita Bhatnagar for Industries & Services amongst others. It will not be out of place to mention that there were more than 600 applications for the awards for the team to consider in 12 broad-based categories.