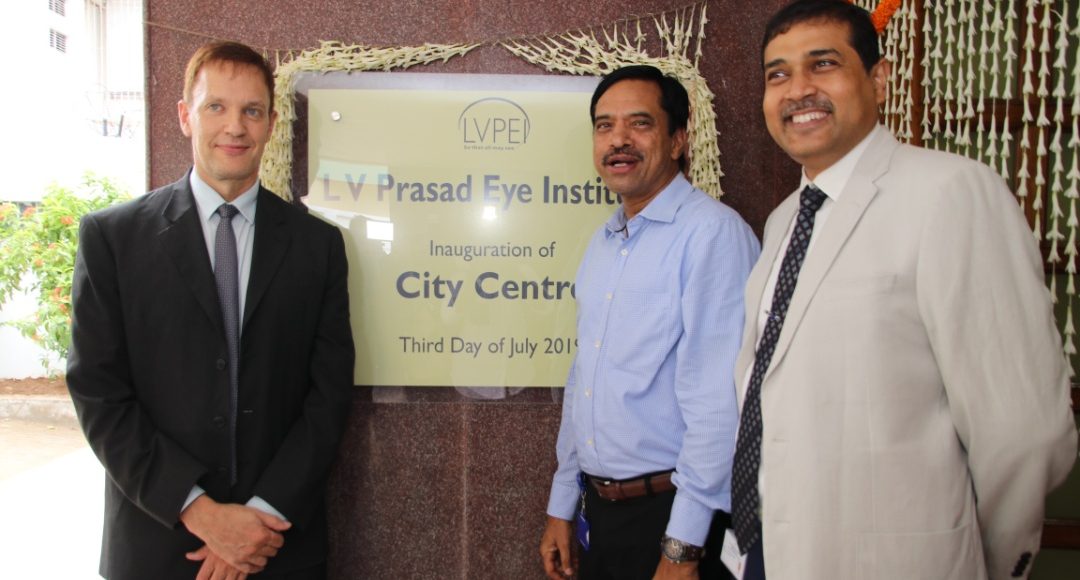 LVPrasad Eye Institute opens its city centre on Lewis Road
odisha news today bureau:
L V Prasad Eye Institute's NABH accredited MithuTulsiChanraicampus in Bhubaneshwar, set up in 2006,is a world-class tertiary care centre offering comprehensive patient care, clinical research, sight enhancement and rehabilitation services, community eye health care and ophthalmic education programs. With the city of Bhubaneswar fast expanding, L V Prasad Eye Institute (LVPEI) has felt the need to open a centre in the heart of the city to cater to the eye health needs of the working community. The City Centre was inaugurated by Mr AtmakuriRamam; Executive Vice Chair-LVPEI in the presence of Dr Peter Dolman, a visiting clinical Professor from the University of British Columbia (UBC) in Vancouver, Canada.
Talking about the launch, Dr SuryasnataRath, Head – MithuTulsiChanraicampus, Bhubaneswar said, "We have been serving the people of Odisha for 13 years and have seen an increase in the number of patients from near and far. To offer timely treatment to everyone, we felt the need to open a centre in the city for easier access to the people who can visit us at Lewis Road after working hours too."
The outpatient department at the city centre on Lewis Road will be open from 10 AM to 7 PM. The City Eye Centre is equipped with all necessary modern eye care equipment for examination, diagnosis and surgery. Full-fledged outpatient care will be offered from July 3 onwards and surgical services is expected to commence soon.
LVPEI has expanded its eye care services beyond the tertiary Centre at Bhubaneswar with four operational secondary Centres at Rajgangpur, Rayagada, Keonjhar and Berhampur. The MithuTulsiChanrai Centre has seen 1,207,605 patients and operated upon 129,160 patients from July 2006 to March 2019. The Government of Odisha has recognized MTC Campus as a resource centre for the treatment of congenital cataract and Retinopathy of Prematurity. Dr Rath added that the Institute is founded on the principles of reconciling Excellence with Equity –the same high quality care to all. This has been a practice for the past decade on this campus. "We are proud to say that we have treated 344,401 patients free of cost."
LVPEI is committed to create awareness regarding eye diseases among the public. One such awaited event is the "CYCLOTHON 2020 –Ride for better sight and health" to be held in the year 2020. The cyclothon will be to create awareness regarding Short-sightedness and its treatment. Cycling is an easy, healthy and green mode of transportation thatimproves all aspects of a human being; be itsocial, physical or emotional. The funds generated would be used to provide free spectacles to the economically backward patients year round.