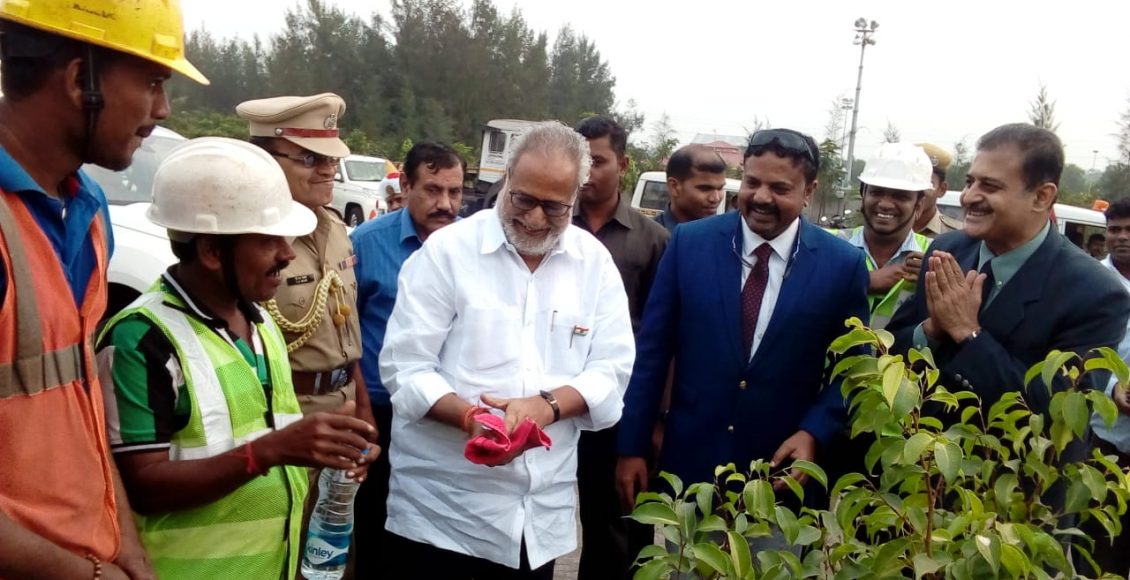 Hon'ble Governor Visits Dhamra Port on the occasion of Boita Bandana Utsab
Dhamra: His excellence Governor of Odisha Professor Shri Ganeshi Lal joined the 'Boita Bandana Utsav' at Dhamra and memorised the tremendous historical maritime trade of Kalinga. On this occasion he focused on how this maritime trade will be beneficial for the future generation and will expand their business along with port culture. Governor also focused on lime lighting Odisha's traditional culture and the whole world became one family 'Basudhaiba Kutumbakam' in his address speech and this 'Boita Bandana Utsav' festival brings happiness in the heart of Odia People. Dhamra Port Chief Executive Officer Subrat Tripathy welcomed his excellence Governor and other officials with greetings inside port. CEO had explained about the port operations and proposal for port expansion during Governor's visit to port. Governor discussed with the port officials and gave his best wishes for the development of port. He strongly believes that Dhamra Port will become a well modern equipped port of Eastern India along with strengthening India's economic corridor in the world.
After the visit, Governor was sapling and also praised the greenery of the port premises. In this visit collector and DM, Bhadrak Gyana Das, Superintendent of Police Rajesh Pandit, PRO of Governor Rakhayak Nayak, Dhamra Port CEO Subrat Tripathy, Chief Operating Officer Sudeep Dashgupta, Port Security Head Sunil Thomas and other senior officers were present.